Source: business-standard.com
Years after incepting Goa Dairy, the state government has now allowed Gujarat-based Surat District Cooperative Milk Producers Union Limited (SUMUL) to implement its schemes meant for dairy sector.
"SUMUL would be parallel to Goa Milk Producers' Union (Goa Dairy) which has been already operating in the state," a senior official from department of Animal Husbandry told PTI.
Laxmikant Parsekar-led government in its notification issued has said SUMUL will also establish large scale dairy farms in Goa on line with Anand Milk Union Limited (AMUL).
The SUMUL will enhance productivity, profitability, stability and sustainability of animals and create self employment for educated and unemployed rural youth in Goa.
Goa government also expects that through the new dairy it will achieve self sufficiency in milk production and will increase number of progressive dairy farmers in the state.
"They (SUMUL)shall work for the Dairy business in Goa alongwith other similar agencies, as notified by the Government of Goa.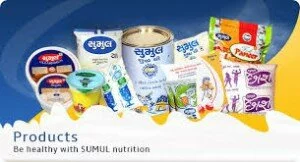 They shall directly procure milk from the milk producers and shall assist the milk producers to get the incentives being provided by the State Government," says the notification.
"The rate of milk to be charged shall be determined by SUMUL under intimation to the State Government.They are authorized to set up self help groups with the help of NGOs. They shall provide veterinary services to Sanguem, Quepem, Canacona and Satari Talukas.
"The regular cattle feed shall be provided to the local farmers at the reasonable rate, the cost of which could be deducted from the milk proceeds payable to the farmers.
SUMUL will have to also provide Mobile Veterinary Clinic Services to the above four talukas together with emergency services round the clock at the reasonable cost.
Comments
comments