Source:navhindtimes.in
Jayesh Desai, managing director, SUMUL was in Goa for an eight day visit recently with his team comprising of officials, veterinary doctors and workers. The team was busy with visiting villages and trying to assess supply. Here he talks of future operations in the four talukas of Sanguem, Canacona, Sattari and Quepem where SUMUL will procure milk and plans to expand operations to other talukas in future. Desai is a dairy technologist and in the co-operative field for about 35 years. SUMUL will co-exist with Goa Dairy, he says
Q: How do you assess your prospects for increasing business in Goa?
I am surprised at the turmoil in the media and dairy community about our entry. It is the reason why I extended my stay from three to eight days. Local resistance is experienced by us in other states wherever we have made first time entry. But it tapers off when dairy farmers work with us and see our transparent manner of functioning. Our rate chart for purchase of raw milk of varying grade, charges for fodder, vet services are there for everybody to see. When SUMUL started marketing milk and milk-based products in Goa, in September 2013, our sale was 8,000 litre per day. Currently it is 30,000 litre per day and growing. I want to stress that although our market is increased the share of Goa Dairy in the total market is not reduced. We have grown at the cost of private players and plan to co-exist with Goa Dairy. We expect to procure milk from at least 40-50 farmers in the talukas where we have received permission to operate.
Q: How do you assess the Goan dairy farmer's attitude to you and your modern milk production methods?
We found local farmers fearful as they are afraid that we will go away and they will be left high and dry. We are here to stay. We also found farmers keen to learn and interested in the infrastructure that we offer. They want to increase their earnings and that is good sign. They are also happy about the bulk coolers that will be run by women SHGs.
Q: What is your opinion on Goa's dairy activities?
The Goa government gives lot of incentives for dairy sector. There is incentive for purchase of animal, for milking machine, chaff cutters. No other state with the exception of perhaps Karnataka gives as much as incentives that Goa does. However compared to the incentives milk production is not made a significant improvement. We hope to change that.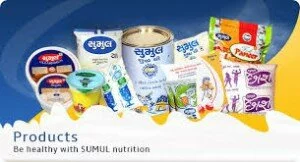 Q: How much of investment will you be making in the state?
We will be spending Rs 50 lakh initially for five bulk coolers in five collection centres.. Gradually we will be increasing investment depending on response.
Q: What about quality of SUMUL milk?
The quality of milk everywhere is determined by fat and protein content. It is also determined by purity and no adulteration. Our procurement and process systems are so strong that no adulteration takes place.
Q: What is your outlook for milk price increasing in India?
I see no major price increase for at least a year or two. Due to the success story of our co-operatives production is surged in India and currently we are the number one producer in the world. India is also the world's largest milk consumer with a small demand supply gap of about two per cent.