Source: economictimes.indiatimes.com
There is a milk glut in the country as all the extra milk produced in the winter season is flowing into dairy cooperatives because private firms exporting skimmed milk powder and casein have withdrawn from the market due to fall in global prices.
Most cooperative dairies in north and central India are now procuring 20-30% more milk every day than their annualised daily average, and they are urging state governments to include milk in their mid-day meal and anganwadi schemes to deal with excessive milk flow and prevent a price fall that would hurt farmers.
"We are trying to procure as much milk as we can, ensuring that farmers get remunerative prices. However, the scene is not same across most parts of north India where farmer's prices have crashed," said RS Sodhi, MD at Gujarat Cooperative Milk Marketing Federation, which sells milk and milk products under the Amul brand.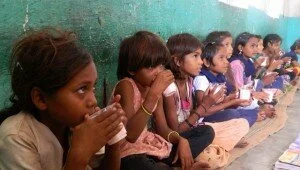 "To ensure that supplies are not affected next year states needs to get milk under mid-day and the anganwadi programmes," he said. Amul is currently procuring an average 200 lakh litre of milk from Gujarat and other states every day as against its annual average of 170 lakh litre daily. Mother Dairy, which markets about 37 lakh litre of milk a day, has also seen an increase of 30% in milk procurement over the past five months.
"Farmer producer companies are bringing excess milk to us," said Ashok Kumar Tripathi, general manager for milk procurement at Mother Dairy. He said after selling 30 lakh litre liquid milk in the market, the cooperative will use excess milk to make 13,000 tonnes of skimmed milk powder, which is used to make milk in the lean summer season, and 9,000 tonnes of white butter. With production on the rise, milk prices are under pressure.