Source: nagalandpost.com
Dimapur District Cooperative Milk Producer's Union (DDCMPU) Ltd. chairman V. Kehie said owing to globalization and increasing purchasing power of consumers there was large scope for milk industry to grow and stressed on the need to produce more milk to meet the rising demand for consumption.
He said this while presenting the annual report of DDCMPU at the 18th annual general meeting, Monday at Central Dairy, DIMUL office premises. Kehie also said due to economic liberalization, the cooperatives were now required to compete with multi-national companies as well as private traders.
The chairman insisted that effort has to be made to improve the yield of milk through programmes like cross-breeding, better feedstock and adequate health care and added that to accelerate the pace of progress in these fields, cooperation between the union and producer's cooperative was vital.
He stated that the foundation of cooperative movement in the country was laid down with the implementation of Operation Flood (OF) by National Dairy Development Board (NDDB) and OF during the three phases (1970-1996) had revolutionized cooperative dairying in the country.
He said with the establishment of milk union way back in 1986 with objectives to increase milk production, augment rural income and make available quality milk products at reasonable prices for consumers helped dairy farmers direct their own development by placing control resources they have created in their own hands and since then dairy sector in the state witnessed remarkable journey.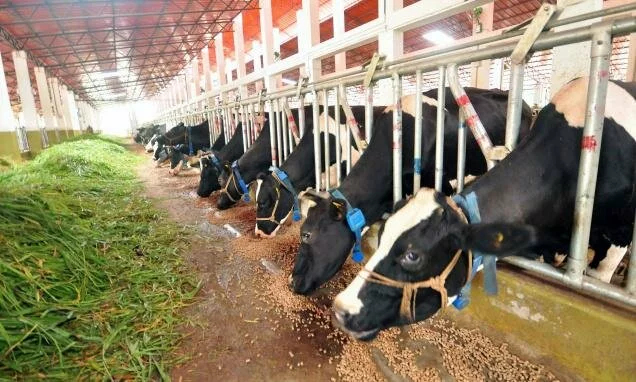 Kehie also said there was no tradition of healthy cooperative movement in the state and the milk business hitherto was handled by middlemen vendors. However, with formation of producer's cooperatives in Milkshed villages under milk union during past two years and half decades provided the best possible option for bringing about economic and social transformation in rural sector.
Chairman SEMPCS, Nagarjan Arü Khate sensitized dairy farmers on how to feed and look after the pregnant cattle (Cow), do's and don'ts, how to take care of the calf etc.
On the occasion, best dairy cooperative society, best secretary, best producer, best worker, best retailer and best distributer were awarded.
Earlier, welcome address was delivered by manager (P&QC) Er. Meyie-ü Mero, budget proposal for the year 2016-17 was presented by Chief Executive Officer (CEO) Dr. Mhasizokho while vote of thanks was proposed by Jr. supervisor (Accounts) Nathanel Momin. Special number was presented by Erite-ü Mero.