Source: economictimes.indiatimes.com
Dairy firm Milk Mantra is all set to enter the market of Hyderabad with its healthy milk shake brand, MooShake. The one-of-its kind shake comprises curcumin, an extract from turmeric with anti-inflammatory and anti-carcinogenic properties that enhance the immunity and heart health of a person.
MooShake is prepared in-house and has a shelf life of 180 days. Every pack of this shake consists of 0.05% of pure curcumin of 95% strength. The unique product is a result of 3 years of research and development. Available in four flavours- almond, chocolate, mango and strawberry, it has already been launched in Bengaluru in the month of June and will now hit the market of Hyderabad this month and that of Mumbai and Chennai by the end of 2015.
Commenting on the new launch Srikumar Misra, managing director, Milk Mantra said, "Firstly, we are highly elated to have met our target of hitting a whopping 1000 stores in Bengaluru in a matter of just 3 months. Considering that turmeric is a daily ingredient in Indian cooking and is known for its immense health benefits, we are expecting wide acceptance for this drink among parents looking for a health-boosting drink for their children. With MooShake, we wish to tap the dairy drinks category as a whole and reinforce the benefits of milk for our consumers."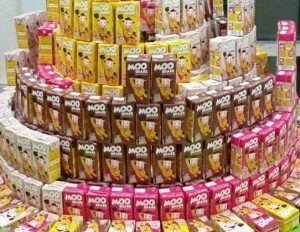 Milk Mantra is planning to expand its presence pan-India in the next 18 months. The company will also be increasing its processing capacity from 1 lakh litres per day as of now to 3 lakh litres of milk a day by December.
After establishing a firm presence and consolidating the dairy product market in the eastern region of India, Milk Mantra aims to proliferate its business with MooShake and seal its position as a national brand. Over the last 4 years, Milk Mantra has recorded cent percent growth and is striving to achieve the same figure this fiscal year, targeting a turnover of Rs 150 crore. Also, the company plans to export MooShake to the US, the UK and Japan in the near future and educate these markets on the health benefits of curcumin.
Comments
comments