Amul to help JKMPCL improve infrastructure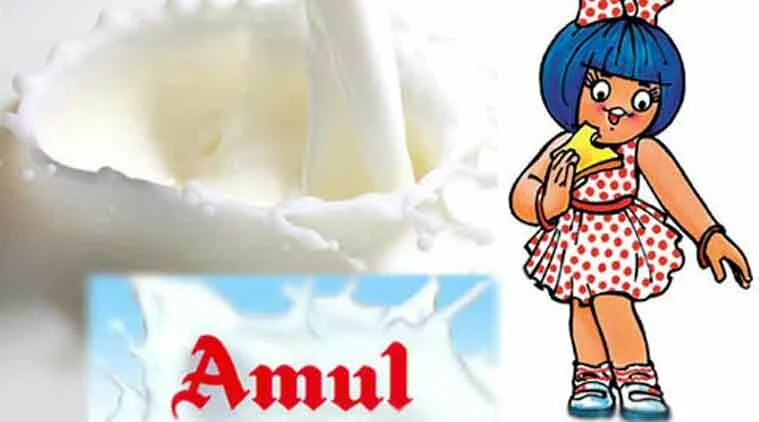 Source:kashmirreader.com
Gujarat Co-operative Milk Marketing Federation (GCMMF), that owns the milk brand Amul, will be facilitating Jammu and Kashmir Milk Producers Cooperative Limited (JKMPCL) in upgrading its infrastructure to process additional milk at its plants, besides helping it to emulate the cooperative model for its working to improve livelihood of dairy farmers.
Interacting with a Press Information Bureau led media delegation from Kashmir Valley, Dhiraj Kumar Choudhary, Manager Technical and Projects at Amul's Anand plant said that since 2004 they have been sharing their technical expertise with JKMPCL owned plants at Srinagar and Jammu to run them on profitable lines.
He said that additional machinery will soon be in place at both the plants located at Chesmasahi in Srinagar and Satwari in Jammu to increase the processing capacity of the plants.
"Apart from this they are expanding their milk collection capacity in Kupwara district in Kashmir as well as Rajouri in Jammu. This will give better remuneration to the dairy owners in these areas," he said.
He added that aim of this up-gradation was not only to make available hygienic milk to the consumers, but also to implement the cooperative pattern of Amul, which ensures dairy owners getting better price for their produce.

Choudhary said the purpose of Amul Cooperative model since its inception was to end the influence of middlemen to determine the price of milk and instead give the farmers or dairy owners a say in pricing of milk. Amul Cooperative model was founded by Dr Verghese Kurien in 1946. Dr Kurien is known as the father of White Revolution in India for his Operation Flood, the world's largest agricultural development programme.
"We may be processing a minuscule amount of milk in Jammu and Kashmir as compared to what we do at Gujrat, but this has made a significant contribution to the farmers as private players too are now offering them better remuneration for their milk," Choudhary said.
He added that Gujarat type of collection system is presently operational in Jammu and Kashmir where automatic testing equipment has been added at the centers and "we pay the farmers according to quality of the milk".
"The model that has been put in place in J&K will itself take care of needs of farmers. We are also offering veterinary consultation to dairy farmers and providing them feed too," Chaudhary said.
Anil Bayati OSD at the Amul Fed dairy, one of the largest milk processing plants of India situated at Ghandignar, said that the milk generation potential of Kashmir is significant given its cold climate.
He said that contrary to the decline of milk in summers across India, Kashmir witnesses a surge and given that if production is increased this milk could be utilized aptly.
He said that the company will also explore possibilities of utilizing the fresh fruits as well as nuts produced in the state to be used for a wide range of products produced by Amul.
The officials said that increasing milk production is vital to tackle the malnutrition in children.
Comments
comments