Agriculture Minister Radha Mohan Singh today accused the Congress government in Assam of having "siphoned off" Rs 3 crore from the funds allocated by the Centre for development of dairy sector in the state.
Singh said that the state government has not given any details where these funds have been utilised adding "the loss is obviously to the people of Assam. There is no dairy development in the state".
"In the year 1994-95, the Centre sanctioned Rs 1,300 lakh for the dairy development project in the 10 districts of Assam. In 2004-05, again Rs 910 lakh had been issued by the Central Government, but from that Rs 300 lakh has been siphoned off," Singh was quoted as saying in an official press statement.
The Minister was speaking at the Assam Krishi Unnayan Mela in the state.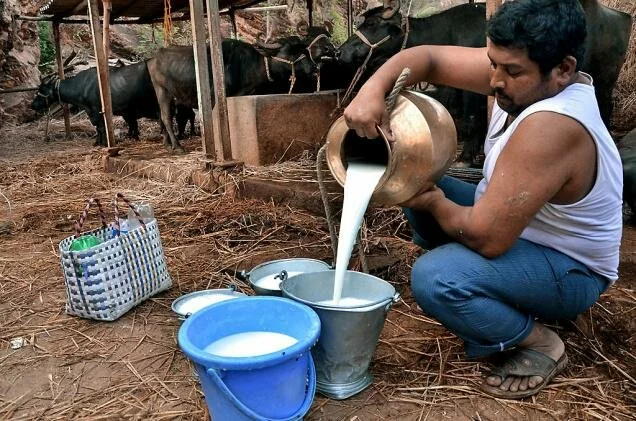 The Centre wants to establish research institute IARI in Assam and a letter has already been written to the state government in this regard, he said.
The state government has shown four places and the officials of the institute have selected one place and for that the state government is demanding money, he added.
Feeling surprised over the state government's demand for money, Singh said, "Normally, the state government provides the land free of cost, don't know, the state government is strengthening the farmers or own family."
He retreated that the Modi government is committed to bring the second green revolution in the North East.