In a major decision which could increase milk production and benefit dairy farmers in the state, the Goa government has granted permission to Amul to set up a second dairy in the state at Kundaim. The first dairy in the state was set up by Goa Dairy.
Surat district co-operative milk producers union limited (SUMUL), which entered Goa market under the brand name of Amul, will now procure milk directly from producers in the state which was earlier done only by Goa Dairy. The state's requirement is 4.5 lakh litres per day while the state is producing only above 40,000 litres per day.
The government has granted permission to SUMUL to establish the Amul pattern of dairy business in Goa to procure locally high quality milk. SUMUL will set up an automated milk collection system connected through GPRS to the department of animal husbandry and veterinary services for farmers who procure milk for the union under a one-time incentive payment provided by the government.
SUMUL procurement team will first concentrate in the talukas of Canacona, Quepem, Sanguem and Sattari. SUMUL had entered Goa in 2013 and hired a state-of-the-art plant in the Kundaim industrial estate where the capacity is one lakh litres of processed and packaged milk.
The decision is significant as the state government always had confrontations with the Goa state milk producers' cooperative union, popularly known as Goa Dairy, for various reasons, including increasing milk prices without consulting the state government.
SUMUL, in its proposal, has said that they will work for the benefit of dairy business in the entire state of Goa alongside other similar agencies as notified by the state government.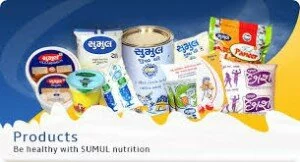 "The rate of milk would be decided by SUMUL dairy at Surat. Presently the procurement price is Rs 23.32 (cow milk with 3.1% fat) and Rs 35.81 (buff milk with 6.1 % fat)," SUMUL stated in the proposal.
Goa government has given recognition to SUMUL dairy to operate in the entire state for the welfare of dairy farmers and to help increase dairy business, a senior government officer said.
SUMUL, with the help of local NGOs, would be setting up self-help groups otherwise known as Bachat Ghad by spreading the news by word of mouth and pamphlets in Konkani and Marathi. SUMUL will also provide veterinary doctors and compounders who are well-trained in this field by SUMUL dairy who will work round-the-clock in the state.
SUMUL may also provide mobile veterinary clinic services to the four talukas if the same is required with ultra sound facilities. SUMUL will also provide high-yielding milch animals from Surat district to the farmers of Goa under Kamdhenu scheme.
Comments
comments