A vast expanse of grassland inside the city is slowly turning out to be a concrete jungle.
The grassland spread across 129 acres at Valiathura has gradually shrunk over the past few years with various ventures of the State government and offices of Central agencies coming up in the area. The land was originally used to cultivate fodder by the Dairy Development Department. Now, the department has in its possession only around 25 acres and that too will shrink with more land being acquired for non-cultivation purpose.
It is not just the question of city losing a good lung space. Acquisition of land from the 25 acres has become a cause of concern for around 40 employees working in the farm, as they believe a concerted move is being made to close down the farm. The farm caters to the fodder needs of around 200 marginal dairy farmers residing in and around the city.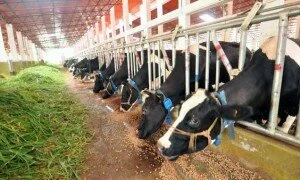 The department had been running a fodder farm at Valiathura on 129 acres taken on long-term lease from the government, of which 40 acres were released for the modern sewage treatment plant in 2012. Land was also given to Border Security Force, Indian Air Force, Airports Authority of India and various other Central and State government agencies. The government promised to provide 40 acres to the department to continue with the farming activity. However, only 25 acres was given to the department, said an employee of the farm. "Now, the government is planning to take away the farm land for rehabilitation of people evicted during development of the airport and fishermen. Revenue officials visited the farm and informed us about the government decision," he said.
The department for long was nurturing a plan to construct a model farm to provide fresh milk to the city residents. The move to close down the farm will affect the livelihood of around 40 employees and dairy farmers will be deprived of fresh fodder.
40 employees working in the farm at Valiathura see move to close down the facility.
Comments
comments